Rezoning Reports
Bushfire Assessments are prepared as part of a rezoning in a bushfire prone area.
There are certain requirements that must be met regarding bushfire. The RFS is consulted prior to exhibition and the department of planning and infrastructure (DoPI) determines compliance with the direction.
COMPLYING DEVELOPMENT
The Planning Principles for Rezoning to Residential Land in Bushfire Prone Areas are applied to the proposed development. These planning principles are listed on page 4 of the Planning for Bushfire Protection Guidelines, (NSW Rural Fire Service, 2006). This includes:
a) Access; does the site have provision for a perimeter road with two way access which delineates the extent of the intended development?
b) Asset Protection Zones; does the development have provision at the urban bushland interface for the establishment of adequate asset protection zones for future housing?
c) Minimum lot depths; what will be the minimum residential lot depth to accommodate asset protection zones for lots on perimeter roads?
d) Perimeter exposed to hazard; does the development minimise the area of developed land interfacing the hazard?
e) Inappropriate development in hazardous areas; are there any site specific controls needed to address development or placement of combustible materials?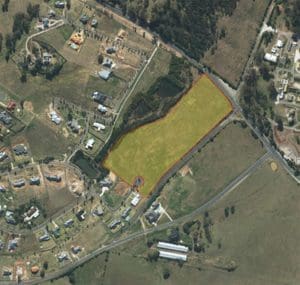 CALL HARRIS ENVIRONMENTAL CONSULTING ON 02 4236 0954 TO DISCUSS YOUR PROJECT
Questions?
Contact us or submit a business inquiry online: